Lostra Engineering has been providing quality building designs since its inception. Our company prides itself on its vision to provide quality designs for the public and clients. Our commercial building design experience ranges from large scale apartment complexes to small shopping centers. Our approach is simple, "Pay attention to the details." This type of approach allows us to meet the needs of our clients as well as designing a product that meets the building codes, is affordable and most of all makes sense. Whether our commercial designs are made of wood, concrete or steel our experience has it covered.
---
Commercial remodels can seem simple, but can become a very complicated process. Most people think that doing some tenant improvements or simply just putting up a partition wall is no big deal, but structural issues, egress requirements and building occupancy can play a big role in what can be done on a commercial remodel. Lostra Engineering always recommends that anyone that is thinking of doing a commercial remodel needs to talk with a professional engineer prior to doing any work as well as getting approval for the local building department. A combination of structural experience and overall code knowledge allows us to guide our clients through these complicated projects and give recommendations to save time and money.
---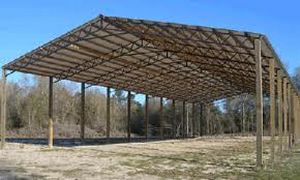 Pole Buildings are similar in nature to steel buildings, but are usually constructed with wood. Pole buildings are usually used for garages, agricultural buildings and even residences. In most cases pole buildings are a little cheaper to construct than steel buildings, but usually cost a little more for the engineering. Lostra Engineering has been designing pole buildings for over 20 years. Our designs include the foundations as well as the design for the structure. Pole buildings can be bought as packages from lumber yards, but it is our recommendation to contact a local engineer where you plan on building the structure prior to purchasing the lumber package in order to confirm member sizes and type.
---
Lostra Engineering provides foundation designs for signs and/or billboards. We have worked hand in hand with the local advertising companies and individuals to produce sign foundations that are economical and easy to construct. Lostra Engineering has designed over fifty (50) signs in the local and surrounding areas since 1991.
---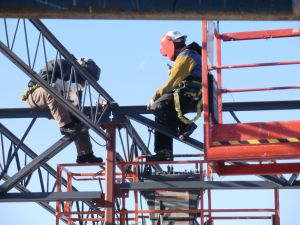 Steel Buildings are a very economical building system. There is a variety of building manufacturer's that provide steel building packages. These designs are efficient and allow the customer to have a lot of square footage in a building for a relative low cost per square foot. Lostra Engineering designs steel buildings and steel building foundations. We have done over 100 steel building designs and/or foundations in Elko and the surrounding areas. Most steel building manufacturers don't provide engineered foundations for their buildings and that is where we come in. We are a local firm that specializes in steel building foundation design and is familiar with the local codes and requirements pertaining to these kinds of structures.
---