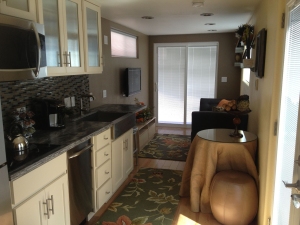 Lostra Engineering has been doing residential design since the early 2000's. Prior to this we only performed engineering on pieces of the residential design, i.e. porch or shear wall ect. Since the early 2000's our residential design area has grown leaps and bounds and we have done over 200 custom home designs since then. We are extremely proud of our latest design using a conex box as the exterior shell of the residence. This one bedroom, one bath residence is perfect for a couple or even a single person. The conex box residence meets the 2009 International Residential Code (IRC) and is very energy efficient, which makes this structure very unique and versatile where it can be placed based on zoning regulations. Lostra Engineering prides itself on these unique designs that can be permitted and built in conformance with the new building codes. Lostra Engineering specializes in rammed earth and straw bale structures as well.

Visit our Photo Gallery for more photos
---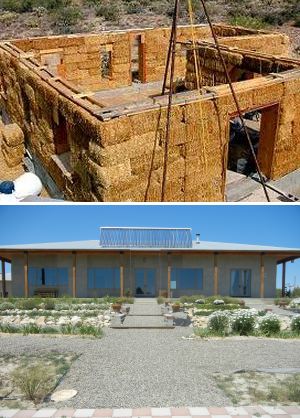 With today's rising cost of everything including energy, many of our clients are designing more energy efficient homes.

Straw Bale Homes have become very popular for modern home builders that want a very energy efficient home. Most building codes don't address unique structures like this in their prescriptive parts of the code and require these types of structures to be engineered.

Lostra Engineering has completed over a dozen straw bale homes which include passive solar designs as well.

Our clients have all been extremely impressed with their finished product and are amazed that their residence has performed better than expected.
---
We live in an area where mobile and modular homes are commonly used for housing. Typically these types of residences give you a rather large footprint and a relatively low cost per square foot, which is always a plus for a home owner. The State of Nevada regulates the manufacturing, setup and remodeling of these homes with a department called State of Nevada Manufactured Housing Division. All mobile homes or modular homes in the State of Nevada need to be approved by Nevada Manufactured Housing Division and a registered Engineer in the State of Nevada prior to any alterations being made. Lostra Engineering is very familiar with the rules and regulations set forth by State of Nevada Manufactured Housing Division and the local jurisdictions, and have completed over sixty (60) mobile and modular home remodels since 1991.
---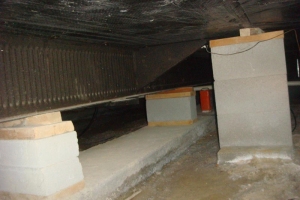 Lostra Engineering provides FHA & VA Foundation Inspections in Elko and the surrounding areas. What is a foundation inspection? In most cases when you are purchasing or refinancing a mobile or modular home the lending institution requires a foundation inspection and report by a license engineer. This inspection and report addresses how the mobile/modular home was constructed and whether or not it meets the requirements of HUD "Permanent Foundation Guide for Manufactured Homes", dated September 1996.

Lostra Engineering is one of the few qualified engineering firms in the Elko area that performs these kinds of inspections. Contact us today to schedule your foundation inspection.
---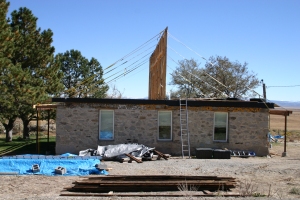 Lostra Engineering specializes in residential remodel. Our attention to detail and our ability to provide complex deigns at a low price gives our clients the ability to complete residential remodels on time and in budget.

Anytime something is added too or removed from a structure a variety of issues may arise, which is why Lostra Engineering takes the time in the designing phase to eliminate the headaches in the construction and permitting phase of the project.

Our residential remodels range from simple bedroom additions to making a single story residence into two stories. Lostra Engineering always recommends talking with a design professional prior to any remodel to determine cost, feasibility and schedule.
---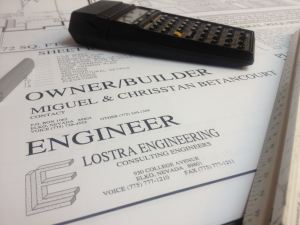 When most people think about a deck or a patio they think, "No big deal." In the recent years Lostra Engineering has been designing a wide variety of decks and covered patios. The building codes have increased their requirement for loads on these types of structures to prevent fewer accidents. The required live loads and connections of these structures to residences are vital to ensure public safety. Lostra Engineering recommends that all decks and covered patios be engineering by a license engineer in the State of Nevada. The local building departments require that all decks higher than 30" above ground level and all covered patios be engineered.

Remember if you are putting a deck or covered patio on a mobile/modular home, a licensed engineer and contractor are required by the State of Nevada Manufactured Housing Division.
---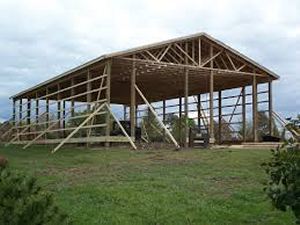 Private garages have become very popular for the residences of North Eastern Nevada. With the large lots in Spring Creek and surrounding areas many people are choosing to build a new or additional garage on their property. Engineering is required on all garages with eaves greater than ten (10') feet in height. In most cases the garage eves are over ten (10') in height so that a taller drive door can be installed for larger vehicles. Lostra Engineering can design all types of private garages including stick framed garages, pole buildings and steel buildings.
---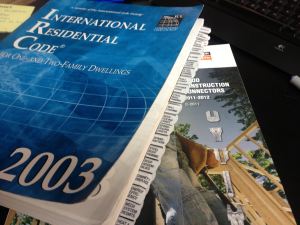 The building codes and design requirements are changing faster than ever before. Our code analysis department has become a vital part of our designs and works hand in hand with all of our designs.

Lostra Engineering provides code analysis with each and every design we submit to the building departments. Permitting from the local jurisdictions can be complicated if the right information is not provided. The code analysis makes the job for the reviewing authority much easier and in turn speeds up the permitting process.

In rural areas there are a number of different building departments and codes and a code analysis is vital for every project.
---